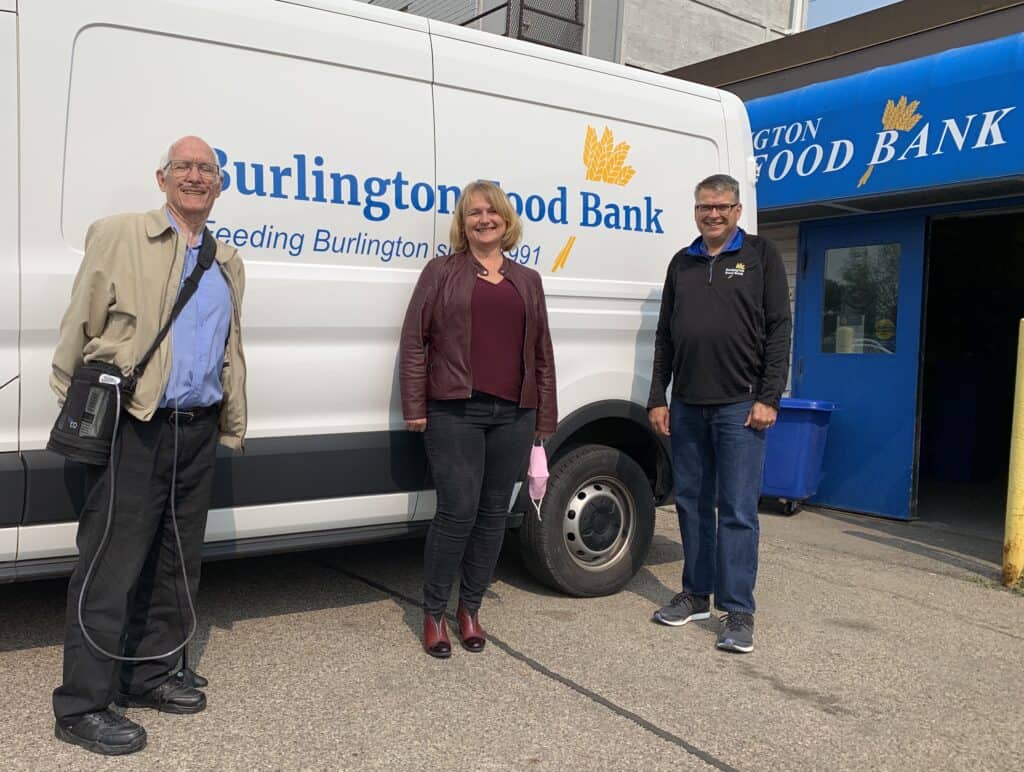 Food banks have for decades been an unfortunate reality in Canada and for many a desperate life line. After almost 8 months of the Covid -19 pandemic this is even more of a reality. From the reports that your Chapter had been receiving the number of seniors relying on food banks has been increasing.
To respond to this increasing need your Chapter held a campaign through August and September to raise the awareness of this growing need. It was highlighted with a special virtual presentation in August arranged by one of your Board members, Noreen Oldfield. With the support of her company IG Wealth Management, they helped put together a musical afternoon by the well know group "The Dreamboats". During the performance viewers were asked to support their local food bank.
Your Chapter on behalf of all of its members has presented cheques to a foodbank in each of Oakville, Burlington, Milton Georgetown and Acton.
We encourage all of our members to continue to support food banks in your area through nonperishable food donations and cash donations. They desperately need your support as we enter the Fall and Winter seasons and life becomes even more difficult for many.
For more information on your local foodbanks please consult this list:
Food Banks Acton Foodshare Acton residents only 519-853-0457 www.actonfoodshare.com
Burlington Food Bank Open to all Burlington residents 905-637-2273 www.burlingtonfoodbank.ca
Georgetown Bread Basket 905-873-3368 www.georgetownbreadbasket.ca
Kerr St. Mission Oakville: 905-845-7485 www.kerrstreet.net
Oak Park Neighbourhood Centre North Oakville: 905-257-6029 www.opnc.ca
Oakville Fare Share Food Bank 905-847-3988 www.oakvillefoodbank.com
Salvation Army Khi Community Church & Family Services Food Bank, Emergency Assistance, Christmas Assistance
Milton and Campbellville Food Bank By appointment only 905-875-1022 www.khicommunity.com
The Salvation Army – Burlington Community and Family Services Food Bank, Emergency Assistance, Christmas Assistance Burlington residents only 905-637-3893 www.sally-ann.org
The Salvation Army – Oakville Community Church and Community & Family Services Food Bank, Emergency Assistance, Christmas Assistance Oakville residents by appointment only 905-827-6523 www.salvationarmyoakville.ca
We also suggest going to https://www.halton.ca/Repository/Where-to-Get-Food-in-Halton for more information