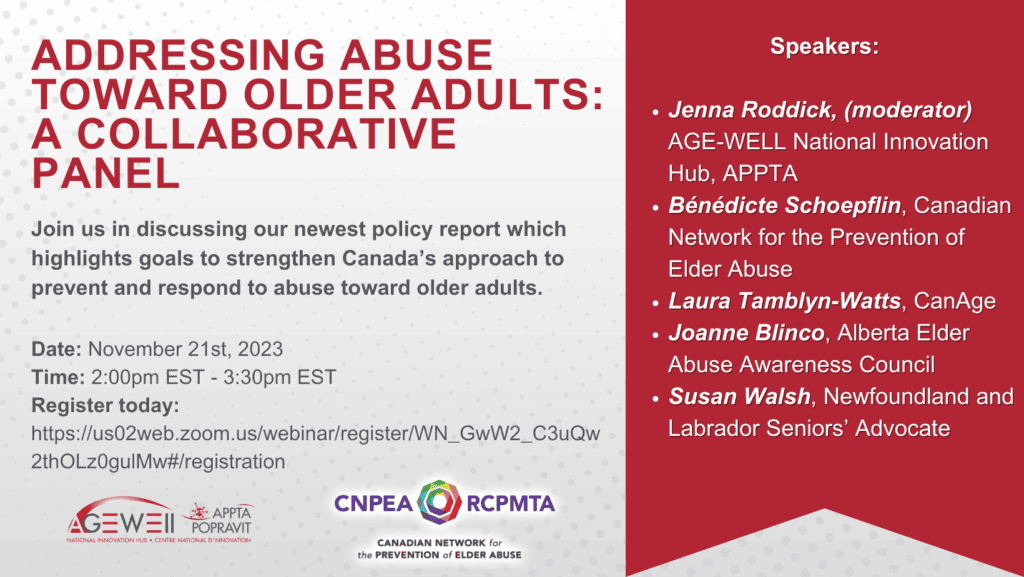 Co-organized by APPTA and CNPEA
This past year, AGE-WELL National Innovation Hub, Advancing Policies and Practices in Technology and Aging (APPTA) collaborated with CNPEA and a variety of stakeholders serving older adults, working toward prevention of abuse, and advocating for change. Through this collaboration, a policy report was developed which highlights goals to strengthen Canada's approach to prevent and respond to abuse toward older adults. Join us to learn more about this report and hear from the expert panel.
Register HERE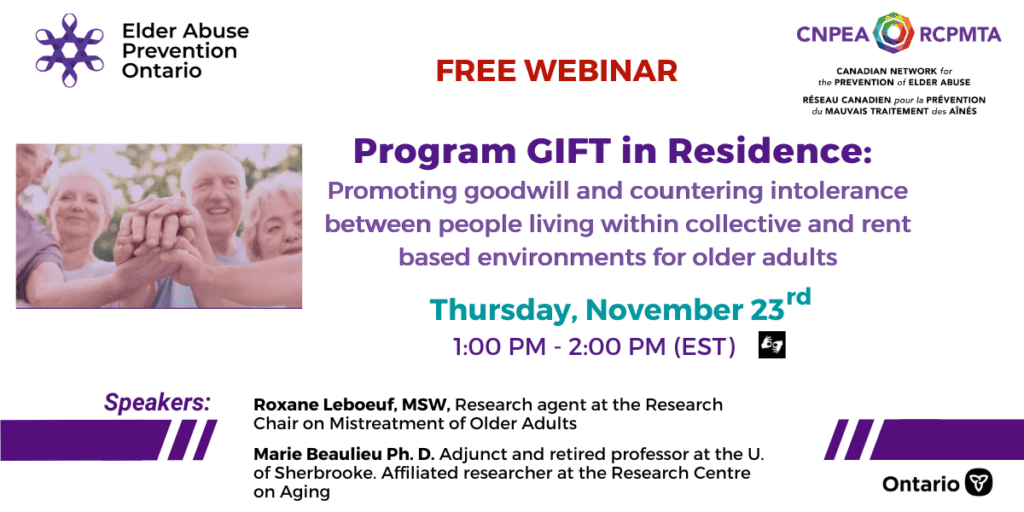 Presenters: Dr. Marie Beaulieu; Roxanne Leboeuf (Research Chair on Mistreatment of Older Adults)
This webinar aims to present the Program GIFT in residence which has the objective of promoting goodwill and countering intolerance between people living within a collective and rent based environments for autonomous and semi-autonomous older adults. To that end, the program proposes more than thirty tools and activities, as well as a document aiming to support its implementation and its perpetuation within the environments. Learn more here.
Register HERE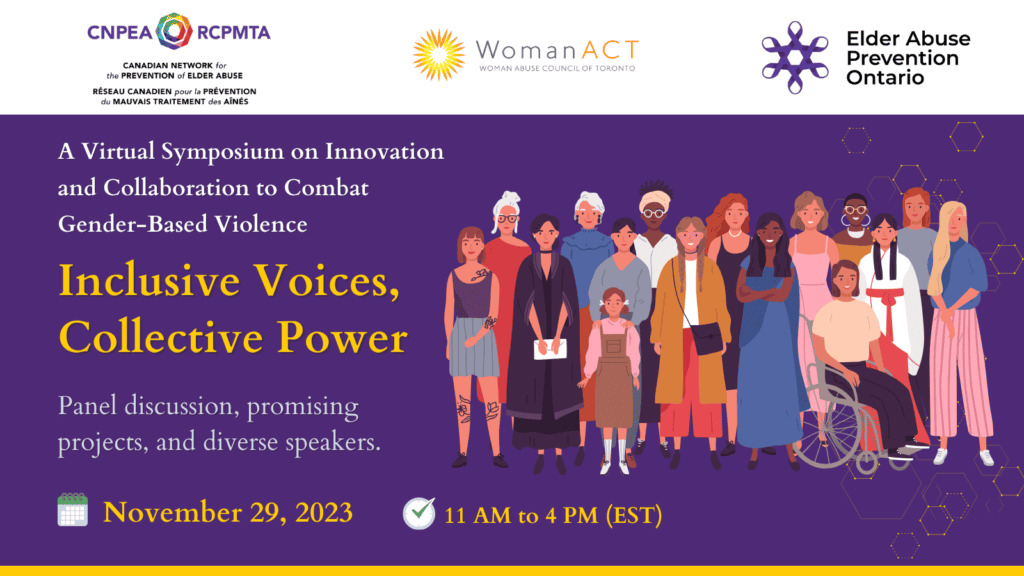 Co-organized by CNPEA, EAPO and Woman Act
A half-day free virtual symposium on Gender Based Violence to showcase innovative and collaborative projects and programs from across Canada that respond to intersectional issues of gender-based violence to mark this year's 16 Days of Activism against Gender-Based Violence campaign. Find out more about the event's program and speakers here.
Register HERE