The Kidney Foundation of Canada-Ontario Branch
April 23 – 29 was National Organ and Tissue Donation Awareness Week (NOTDAW) which aims to raise awareness about the critical need for more donors across the country and encourages Canadians to register their decision and to talk to their loved ones about organ donation. More than 90% of Ontarians are in favour of organ donation, yet only one in three have registered their wishes. Learn more here: kidney.ca/organdonation.
Today, 1,294 Ontarians are on the waitlist for an organ transplant, with 71% waiting for a kidney or kidney/pancreas. The need for organs for transplantation continues to be much greater than the available supply. Organ donation saves lives and restores health. It is not only a good idea to register your intent to donate your organs at beadonor.ca, but to tell your family about your wishes as well.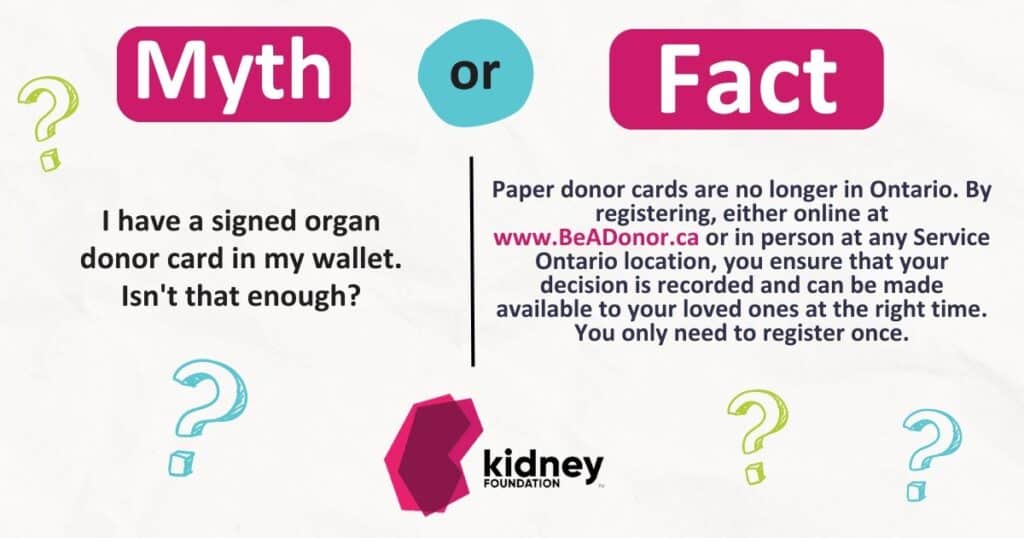 At the end of their lives, 736 Canadians donated 2,155 organs in 2021. That's 2,155 lives saved and/or improved. It's humanity at its finest.
Choose to leave well so others can live well.