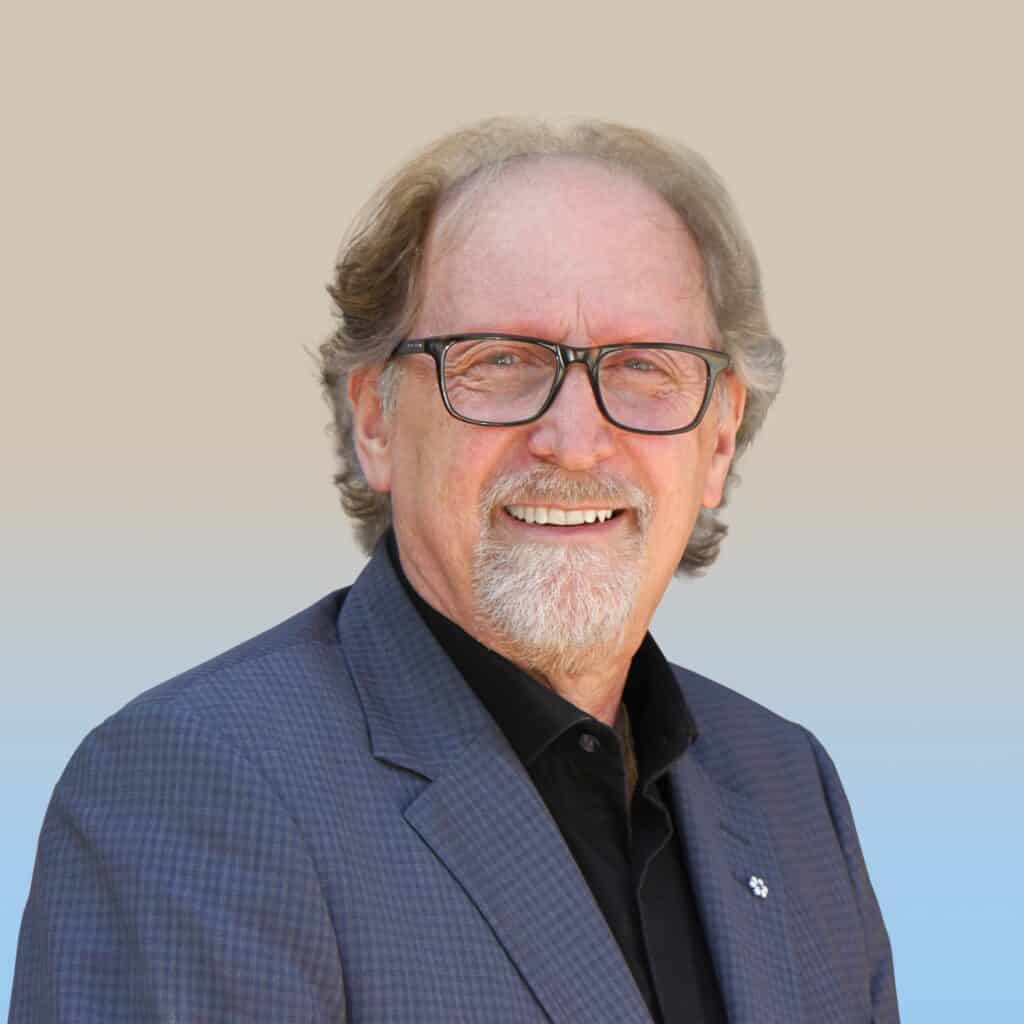 Rudy Buttignol C.M. – Biography-Short- 2023 October
Rudy Buttignol graduated from York University's Faculty of Fine Arts Film Program. He launched his first production company with a former classmate in 1975 when the NFB's newly opened Ontario Centre office selected his arts documentary, Jack Bush (& Painters Eleven) as its first independent co-production. In 1980, Rudy founded Rudy Inc., with partnerships in Houston and Moscow, to focus on documentaries on the Canadian, American, and Soviet space programs. Notable productions include Soviet Space; The Secret Designer with A&E, and Alan Bean: Art Off This Earth with Houston PBS.
During this period, Rudy founded the Documentary Organization of Canada to advocate for government support for independent producers. This led to his election to the Board of Academy of Canadian Cinema and TV where he eventually served as Chair for seven years. Rudy was also a founding member of the Hot Docs International Film Festival and founder of its financing forum.
In 1993, TVOntario recruited Rudy as its first commissioning editor to launch the network's independent production strategy. His commissions were recognized with multiple honors, including Canadian Academy Award-winning The Corporation, Manufactured Landscapes; Dying at Grace; Michael Ignatieff's Blood and Belonging; OSCAR-nominated Hardwood, and Emmy/Grammy-winning Yo-Yo Ma: Inspired by Bach. In 2000, Rudy was appointed Head of Network Programming and Executive Producer of the iconic Saturday Night at the Movies. He also led donor pledge drives such as TVO's first and only Million Dollar On-Air Campaign.
In 2007, the Board of British Columbia's Knowledge Network recruited Rudy as its President & CEO. It was an exciting time, transforming an analogue television station into a digital broadcaster that was unique in Canada — a hybrid of PBS's funding model and BBC's programming ethos. Re-branding and expanding the network led to increased donor revenues from $1.7 million to $12 million annually. In 2010, Rudy acquired the BBC Kids national channel and served as its President. This co-venture with BBC Studios generated $20 million over eight years and financed Knowledge's launch of HD television service and its streaming apps and websites. In 2008, Rudy announced the Knowledge Endowment Fund with an initial $250,000 donor gift. By the time he retired from the network in 2022, the fund was valued at $24 million.
Rudy's work has been recognized with honors such as nine Canadian Academy Awards, an Honorary Doctor of Arts and Letters from Thompson Rivers University, Kamloops, Honorary Texan, and induction as a Member of the Order of Canada in 2016.
Rudy's passion for professional development and international co-production has made him a much in-demand moderator of financing forums for over twenty-five years. He continues to moderate and provide training and development services to festivals and forums in Asia and Europe, from Amsterdam to Rome, Seoul to Sarajevo.
In 2023, after a short-lived retirement, Rudy was recruited by Moses Znamier's ZoomerMedia as President of Canadian Association of Retired Persons. CARP is a national, non-partisan, non-profit association dedicated to serving the interests of its 330,000 members and 23 chapters across Canada through advocacy, benefits and education.